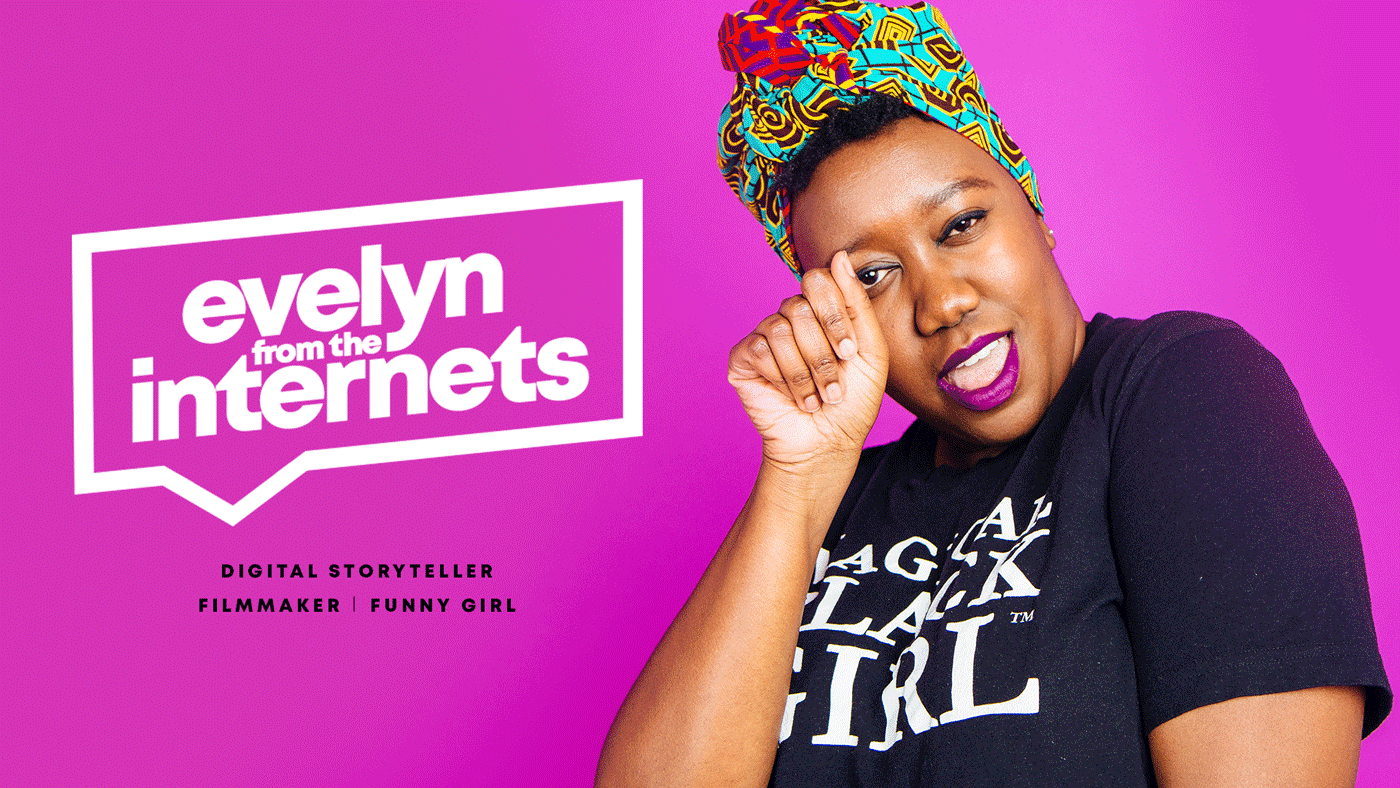 I'm Evelyn - a humor writer + digital storyteller based in Austin, Texas. That just means I post funny words and videos on the Internet. Add "influencer" if you want to send me free lotion or something. I love a good lotion.
It's wild - none of this really existed when I was a kid. I had to use encyclopedias to do my homework, fam. Remember those? So I'm just happy to be here.
You've probably seen me on YouTube! I joined that weirdo website back in 2008, and today my channel has about 13 million views and 205,000 subscribers. I make a grab bag of content, from travel vlogs and silly beauty guru-esque tutorials to funny first generation American stories and Black pop culture commentary. In 2017, I was a YouTube Creators For Change fellow, and received a grant to produce positive content that makes our world a better place. Naturally, I chose to talk to a puppet and wear a wig. I currently co-host and write Say It Loud, a PBS Digital Studios show about Black histories and cultures.
I call everyone who entertains my shenanigans my #InternetCousin, so welcome to the family!

SAY IT LOUD (I'M BLACK AND I'M PROUD)
In 2019, I joined PBS Digital Studios as writer + co-host of Say It Loud, a show about Black histories and cultures. It's edutainment at its finest - a little sketch comedy (cue the wigs! mwaha!) and a whole lotta information.
AWKWARD BLACK GIRLS UNITE
I acted in We Are, a short film web series by B.B. Araya. The series premiered on the Issa Rae Productions YouTube channel.
GET IN FORMATION
My passionate 2 minute Lemonade review went viral with over 4 million views across my own social media platforms. Beyonce found it (?) loved it (??) and played it on every stop of the Formation World Tour. Like, what????!
THE REVOLUTION WILL BE STAYING IN BED
"Call In Black" earned 6 million views on Black culture blog For Harriet and is now shared widely as we cope with the effects of police brutality and racist current events. It's a funny video though, I swear.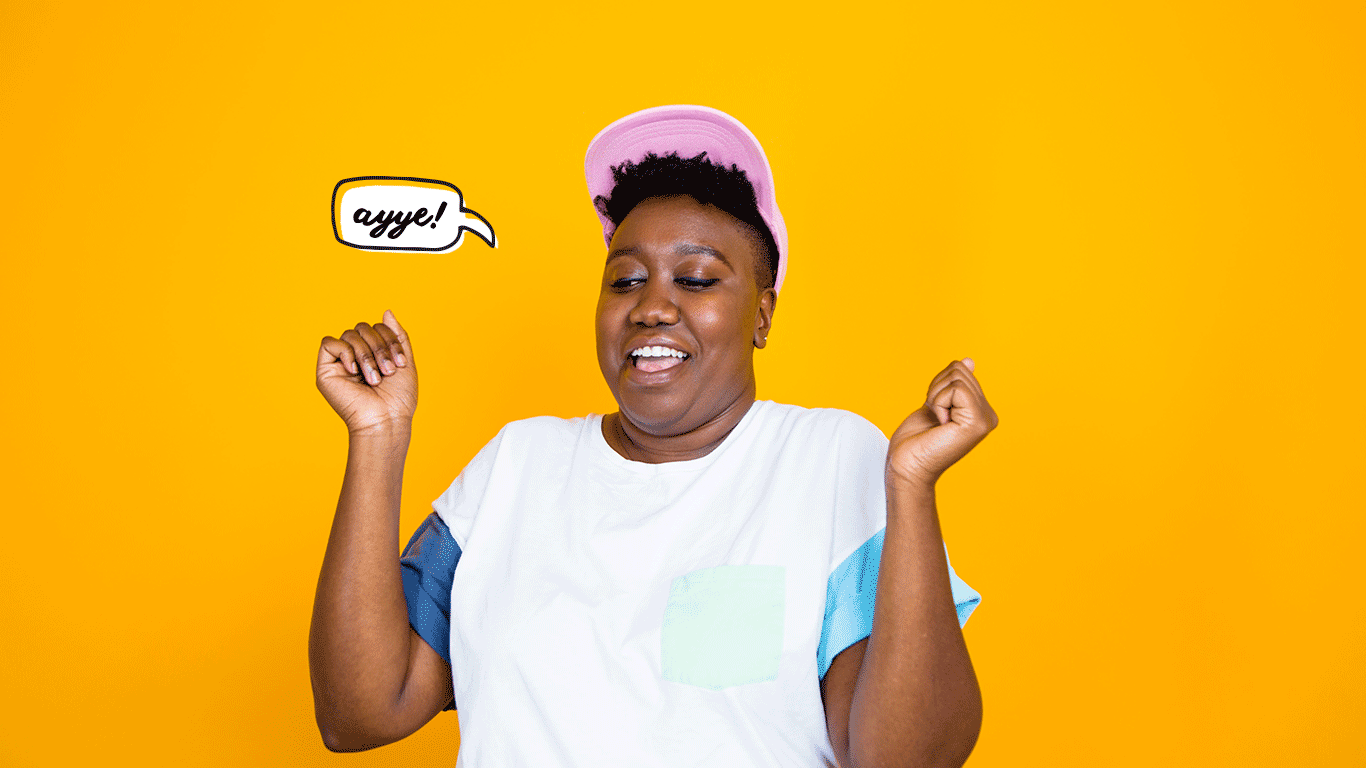 Producer
I create funny, insightful videos for your internet consumption. I can roll with a crew or solo, and have worked with brands like Audible, Google Chromebook, and YouTube. My previous corporate gig was Director of Video Strategy at NaturallyCurly.com, where we collaborated with brands like Sephora and Sally Beauty.
Personality
Need super cute on-camera talent that looks great in liquid matte lipstick? That's me! If you're good at lighting all this melanin, I'd be happy to be your hostess with the mostest. Be warned: I talk with my hands. A lot.
Writer
I was formally educated at the University of Texas at Austin for journalism. Now I use those skills to write about Simone Biles' thighs. Student loans well spent, IMO. I'm also working on my screenwriting skills! I co-wrote my episode of B.B. Araya's "We Are" and loved it.
Speaker
Invite me to breathe a little life into your organization! I travel to conferences and schools to share my story and encourage you to share yours too.
For all bookings, contact Ben Anshutz.
...and not to brag or anything , BUt THE ONE AND ONLY
holllaatchagirl
All sponsored partnerships, email Maggie Madrid. All speaking bookings, email Ben Anshutz.
Everything else, fill out below!